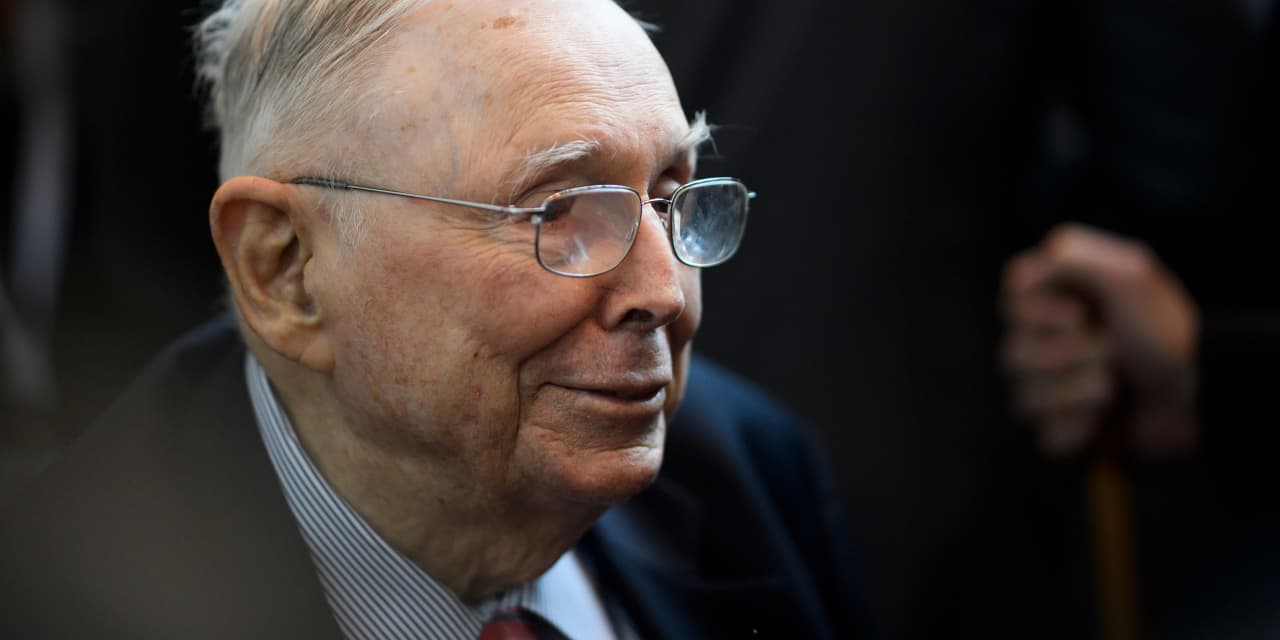 "
'The frenzy is fed by people getting commissions and other revenues out of this new bunch of gamblers, and, of course, when things get extreme, you have things like that short squeeze … and it's really stupid to have a culture which encourages [so] much gambling in stocks by people who have the mindset of racetrack bettors and, of course, it will create trouble, as it did.'
"
So says Charlie Munger, Warren Buffett's longtime business partner and vice chairman of Berkshire Hathaway, in a Wednesday interview with Yahoo Finance.
The famously plain-spoken Munger made his comments in reference to the GameStop short selling chaos that gripped Wall Street a month ago, as an army of individual investors congregating on social-media platforms like Reddit and Discord, rattled the broader market by upending the short bets of professional investors.
The episode resulted in a hearing last week before the House Financial Services Committee, where the head of the popular trading platform Robinhood defended a decision in late January to temporarily restrict trading in so-called "meme stocks," including GameStop
GME,
-6.43%
and AMC Entertainment Holdings
AMC,
-3.38%.
GameStop exploded back into the news Wednesday as trading in the stock, which doubled in value on the day, was repeatedly halted.
Markets eventually bounced back from the late January saga, but the epic short squeeze momentarily rattled their bullish demeanor, sending the Dow Jones Industrial Average
DJIA,
-1.50%,
the S&P 500
SPX,
-0.48%
and the Nasdaq Composite
COMP,
+0.56%
indexes to their sharpest weekly declines since October.
---
---