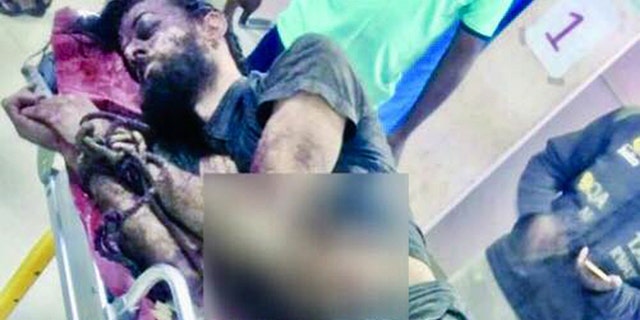 17 mins ago NAMEX Comments Off

on Australian tourist, 35, tied up and beaten by Indian mob had allegedly 'misbehaved' around village women
An Australian tourist in India was bound and beaten by a group of villagers this week after he "misbehaved" with the local women while drunk, officials said. The 35-year-old Melbourne man was seen in pictures lying in a hospital bed with a rope still tied around his wrists. His body was covered in dirt, blood and bruises.
Read More